INOXPA announces the launch of the new DINAMIX SMX side-entry agitator range.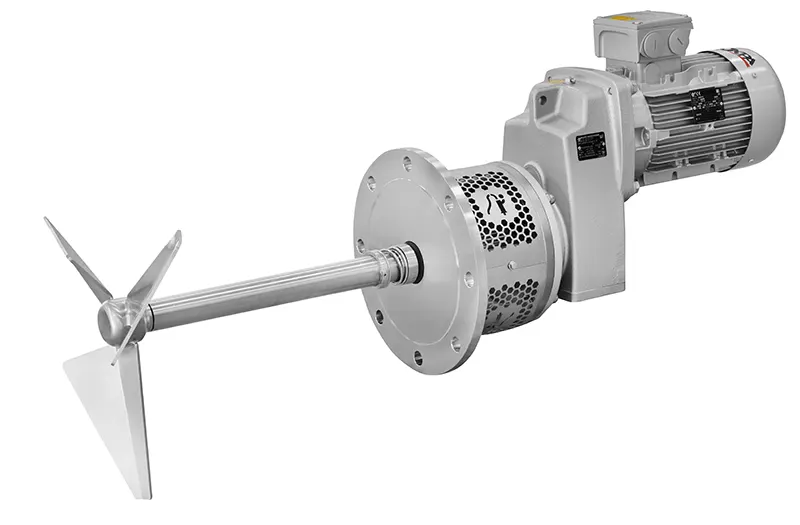 This new product represents an important and strategic change within the agitator range, driving and developing the modular concept. It is an adaptable system using standard components to produce many different configurations, avoiding the need to manufacture made-to-measure agitators.
The concept's success is based on adaptability, responsiveness and efficiency. Products are configured using a system of modules, interfaces and structural rules. The standardised set of parts can provide agitator configuration to meet every customer's specific requirements and needs.
The range is configured with different standardised supports and flanges, and power ranging from 0.18 kW to 22 kW.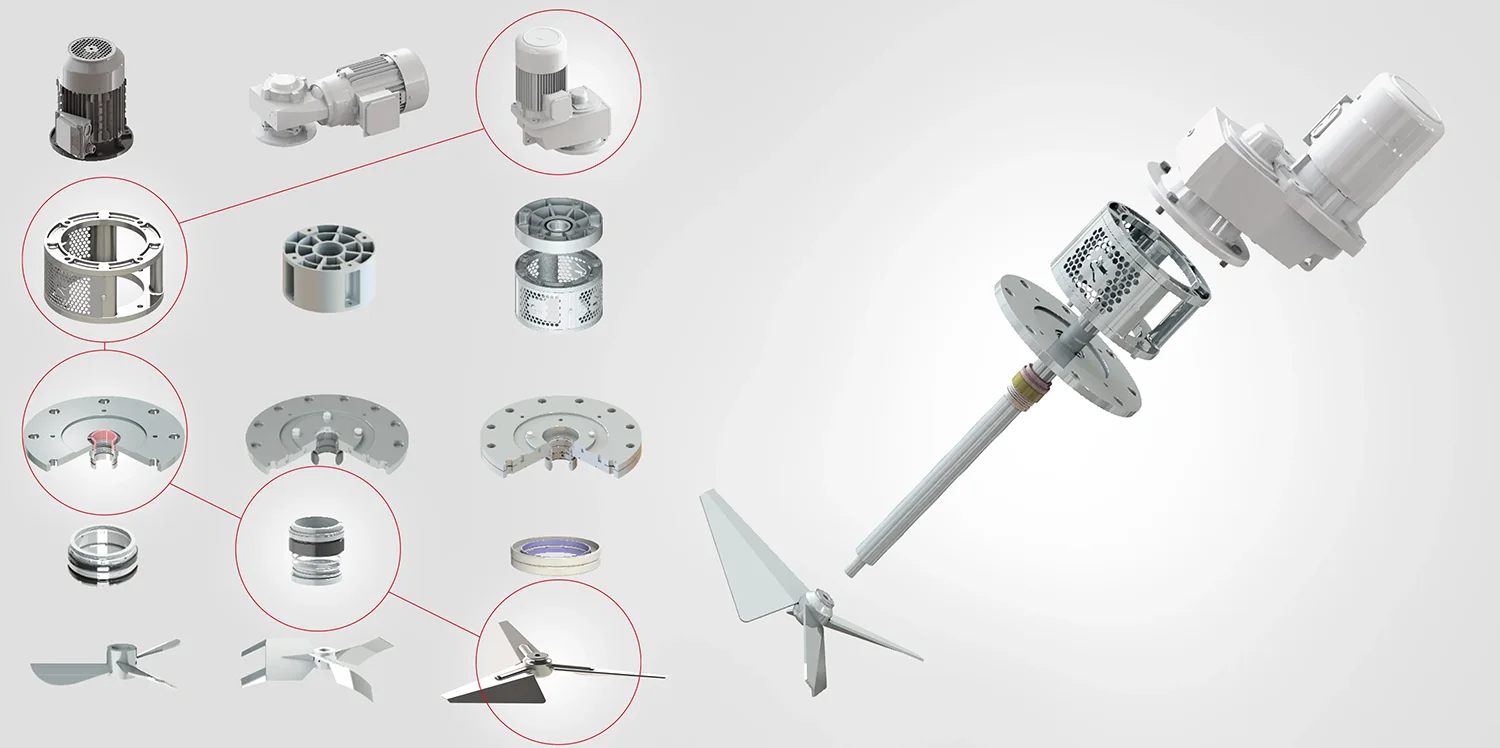 Side-entry agitators are a cost-effective solution for process and storage tanks in the food, pharmaceutical and cosmetic industries. The most important application is for maintaining and homogenising low viscosity products, such as wine, oil, milk, beer, alcohol, juice and soft drinks in large volume tanks, even surpassing 1000 m3 in volume.
INOXPA developed this range, considering both efficiency and the benefit for our customers, with a design that can offer agitators with power ratings adjusted to the requirements of each application, while still providing a similar flow rate driven by less power.
The operating principle is based on propeller rotation that creates a flow, pushing the product towards the tank bottom and making it flow up to the liquid's surface along the side of the tank opposite to the agitator's location.
The agitator is installed off-centre in the tank to create a circular flow. This ensures a complete homogenisation of the product.
Among other product and application technical aspects, the angle of tilt and position with respect to the axis of the tank is very important when selecting this type of agitator.
Main features:
Stainless steel lantern
Gear drive with hollow shaft and more robust fitting
Optional hygienic design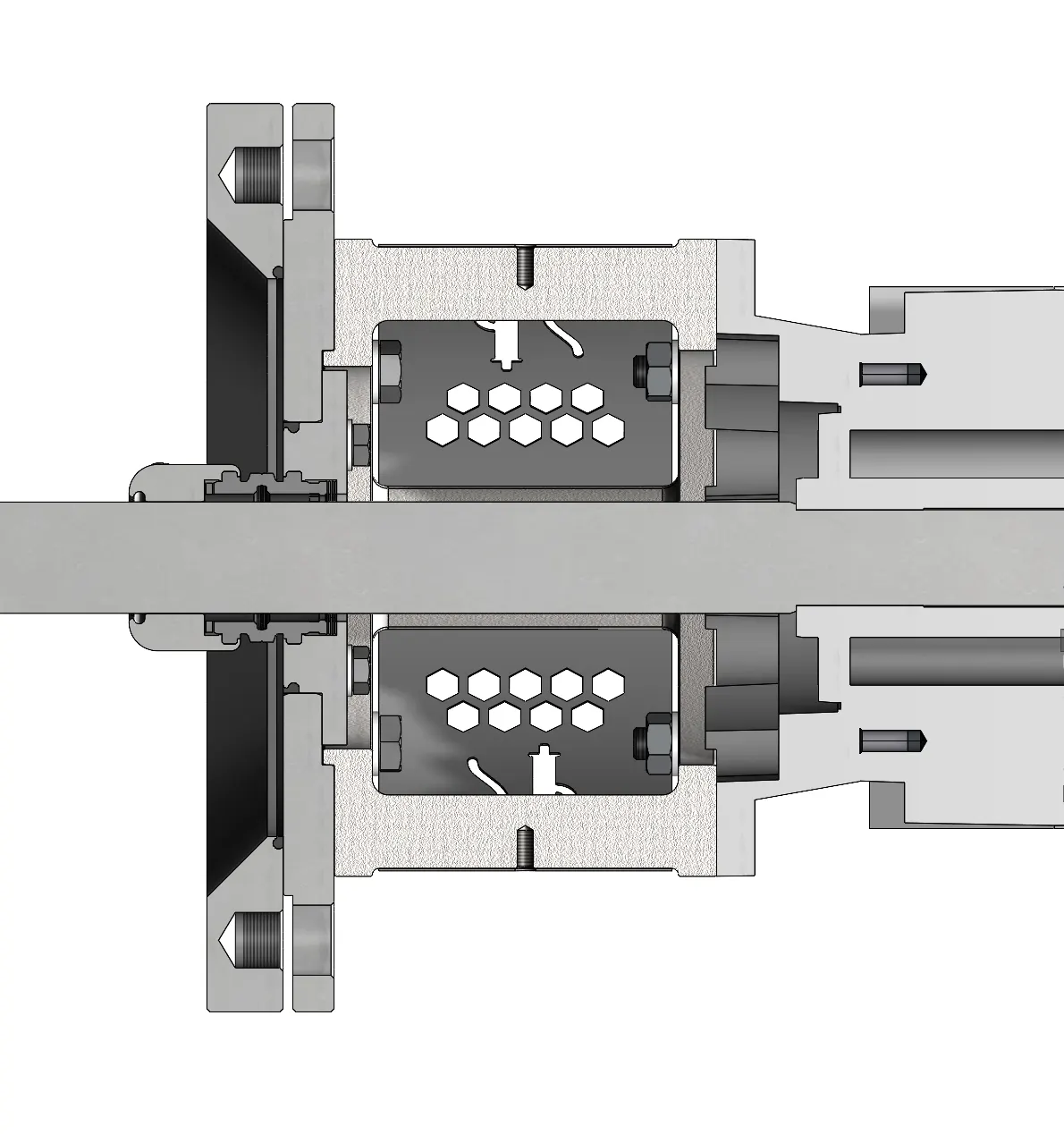 Mechanical seal with hidden springs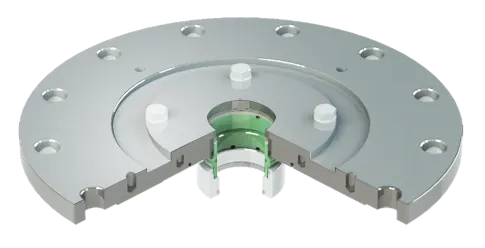 Standardised EN 1092-1 type 01 PN 10 flange
ATEX certification
Shut-off system: this option enables changing the mechanical seal without removing the agitator from the tank and when the tank is full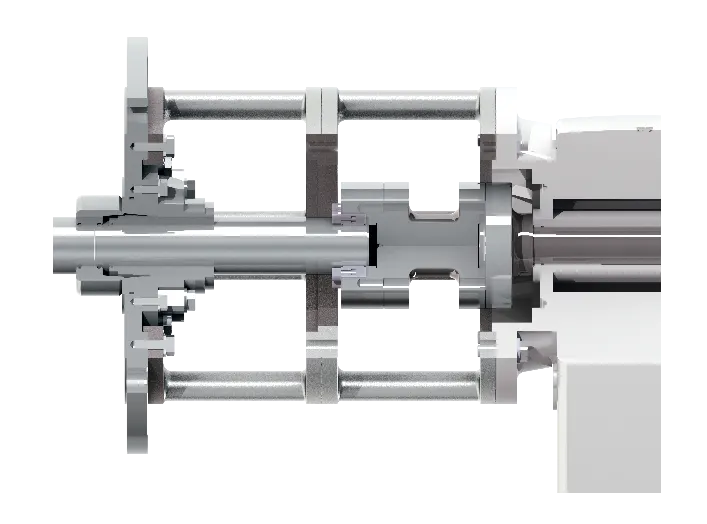 T16 Gamma propeller: more efficient and versatile propeller, with less absorbed power and the same driven flow rate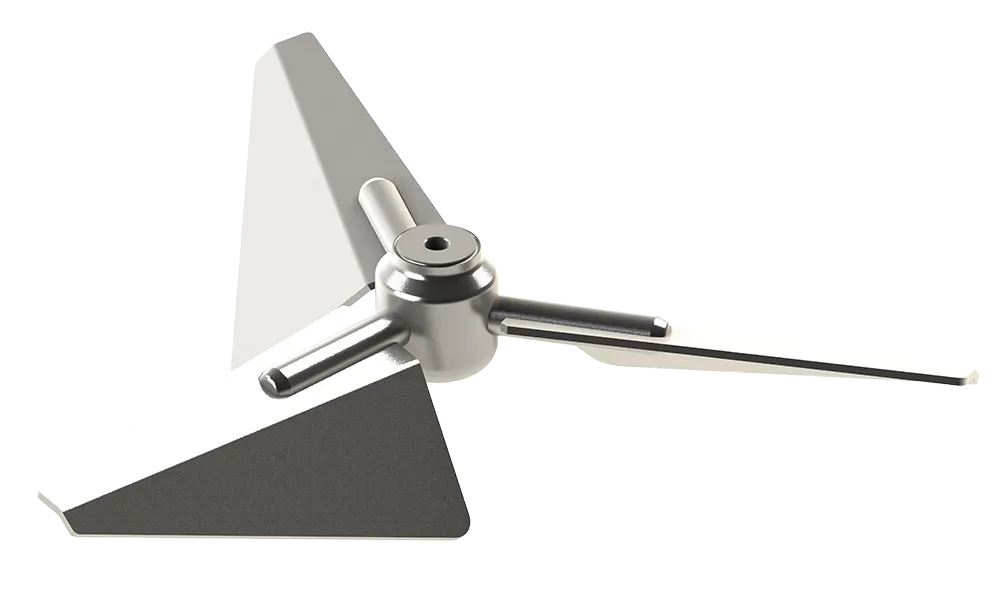 Should you have any queries or need more information, our technical department can provide advice and help you choose the most suitable model based on your needs and requirements.